Point of Sale
POS and POS Displays are used to increase awareness of products or propositions in order to influence the shopper or consumer. Bayliss Print has been producing bespoke POS since 1969 for a large number of national and local companies - Retail and Brand.
We produce an assortment of high quality Point of Sale products that will effectively promote a campaign, product or service. In a competitive industry, it's vital that you choose the right Point of Sale printing solution for your products to stand out in the retail environment. Here at Bayliss Print we create displays that will leave a lasting impression on your customers.
A Solution For You
We have been fortunate enough to partner with some of the leading brands and retailers in the market. We work with all of our clients to ensure that they receive the Point of Sale that will work best for them. Once an enquiry has been made, it will be dealt with by an appropriate member from our dedicated client service team. Each member has experience within account management across a range of sectors.
Our range of Point of Sale products include:
Free Standing Display Units (FSDUs)
Counter Display Units (CDU) or Counter Top Units
Totem Displays
Bollard Covers
Display Cubes
Hanging Signs
Dump Bins
Strut Cards
Shelf Strips and Wobblers
Vinyl Floor Graphics
Window Graphics & Displays
Posters
Trade Print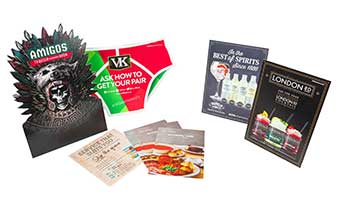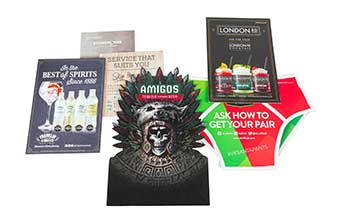 Request a call back
Printing can mean a lot of different things and we appreciate you might not know the best option for your needs. We prefer the personal touch, which is why you can't order any of our products online and we would love to chat with you about your project and how we can deliver it with passion.

Please feel free to request a call back by filling in the form or, if you would like to call us yourself please call us on: 01909 473 169
Please complete the enquiry form below
Thank you! Your submission has been received!
Oops! Something went wrong while submitting the form

Slide 4 of 6.