Commercial Print
Bayliss has been a specialist in the commercial print market since 1969. We understand the importance of speed to market, cost effective supply, highest possible product quality and guaranteed, no fail delivery.
Core Principles
Bayliss has been established to provide a customer focused printing experience that provides a seamless and proactive experience from first contact through to file copies. We are structured to provide a passionate, customer focused service, whilst offering proactive project management and production expertise to all of your teams.
Passionate Customer Service
A strong customer focused culture that runs through every aspect of the business – whatever you require, we will deliver for you.
Total Control
Through estimate, proofing, job production and despatch/delivery our team (via Tharsterns workflow) have complete visibility, status and control of your project.
One Quality
Everything is managed to the highest possible quality standard from digital proofs through Fuji XMF workflow, to FOGRA certified hard copy proofing, scanned densitometer controlled lithographic and digital print, in house managed print finishing, collation, packing, labelling and courier/pallet deliveries with online tracking and POD's. All of these processes are certified to ISO 9001:2015.
Flexibility and Responsiveness
24/7 capacity across pre-press, print and finishing with a 24/7 supply chain to match, guarantees unlimited capacity for all projects – whatever the lead time.
Best Value
Everything has been engineered to be able to offer exceptional value to all of our customers.
Lowest cost material supply chain.
Low overheads – modern efficient building, competitive labour rates, 24/7 recovery of overheads.
Efficient processes and machinery – the KBA 105 B1, Konica 6085 and a range of large format Epsom digital machines are the most cost effective, ultra-modern and reliable print equipment that is available to date.
Total control through Tharstern workflow dramatically reduces wastage and additional cost.
Continuous improvement culture is constantly focused on reducing costs for customers.
Product Capability
The high quality inhouse product range includes posters, folders, brochures, leaflets, case bound & PUR bound books, POS, greetings cards and a full range of food and non food packaging. The product range can be produced across paper and plastic based materials up to 1200micron.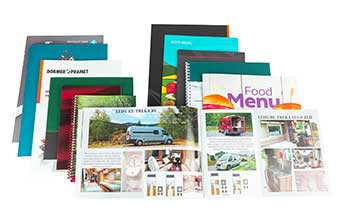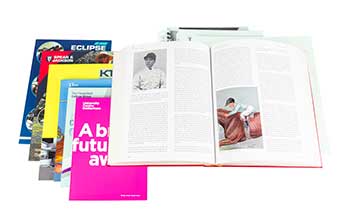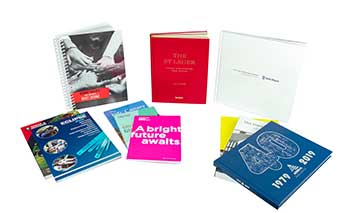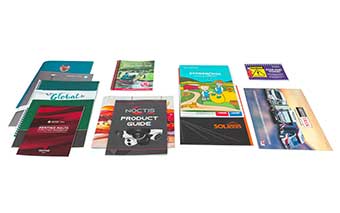 Request a call back
Printing can mean a lot of different things and we appreciate you might not know the best option for your needs. We prefer the personal touch, which is why you can't order any of our products online and we would love to chat with you about your project and how we can deliver it with passion.

Please feel free to request a call back by filling in the form or, if you would like to call us yourself please call us on: 01909 473 169
Please complete the enquiry form below
Thank you! Your submission has been received!
Oops! Something went wrong while submitting the form

Slide 4 of 6.