Digital Printing
Digital printing is the perfect solution for shorter print runs when you require a high quality and high definition print on products such as flyers and brochures. Another smart aspect to digital printing is the fact that unique information can be added to each individual print. This is perfect for promotional print items like tickets or flyers where you need unique barcodes or voucher codes adding to the print.

For a fully flexible print offering we can provide a comprehensive digital print service on state of the art machines that achieves outstanding results. After extensive research using our high quality litho colour work as the benchmark Bayliss Print has added a 1200dpi digital press to the workflow. This high capacity machine gives sharp and accurate colour reproduction from the first sheet. The results are outstanding and comparable with litho quality output in many instances.

This enables significant cost savings when shorter print runs are needed but the quality consistency is paramount. Most digital machines have some limitations and we are always happy to run test sheets / digital proofs and offer advice on your digital print projects.

Our customers are always very satisfied with the results when they have chosen our digital print service as the best option to suit their budgets and requirements, and is the most economic solution for the quality and run length required.
Variable Data & Personalisation
This has revolutionised the marketing industry strategy and is a simple process with digital press technology. Variable data files are supplied on a database such as Excel and means that every leaflet, flyer, voucher, appointment card, postcard, reminder card, cover, folder, ring binder or Z-folding card can contain personalised graphics and text unique to the recipient. Personalisation is effective as it targets individual customers with each item appealing to the recipient based on their demographic profile. Bayliss Print utilise Print Shop Mail software to help clients target their recipients. Each item can include unique names, addresses, greetings or specific sales messages, and sequential numbering can also be included and carefully finished to your exact specification. We can also arrange mail sorting and delivery by one of our carefully selected suppliers for a complete stressless service. Contact us for more information on our digital print services and personalised data printing.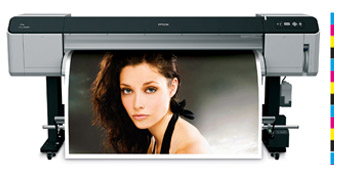 Request a call back
Printing can mean a lot of different things and we appreciate you might not know the best option for your needs. We prefer the personal touch, which is why you can't order any of our products online and we would love to chat with you about your project and how we can deliver it with passion.

Please feel free to request a call back by filling in the form or, if you would like to call us yourself please call us on: 01909 473 169
Please complete the enquiry form below
Thank you! Your submission has been received!
Oops! Something went wrong while submitting the form

Slide 3 of 6.